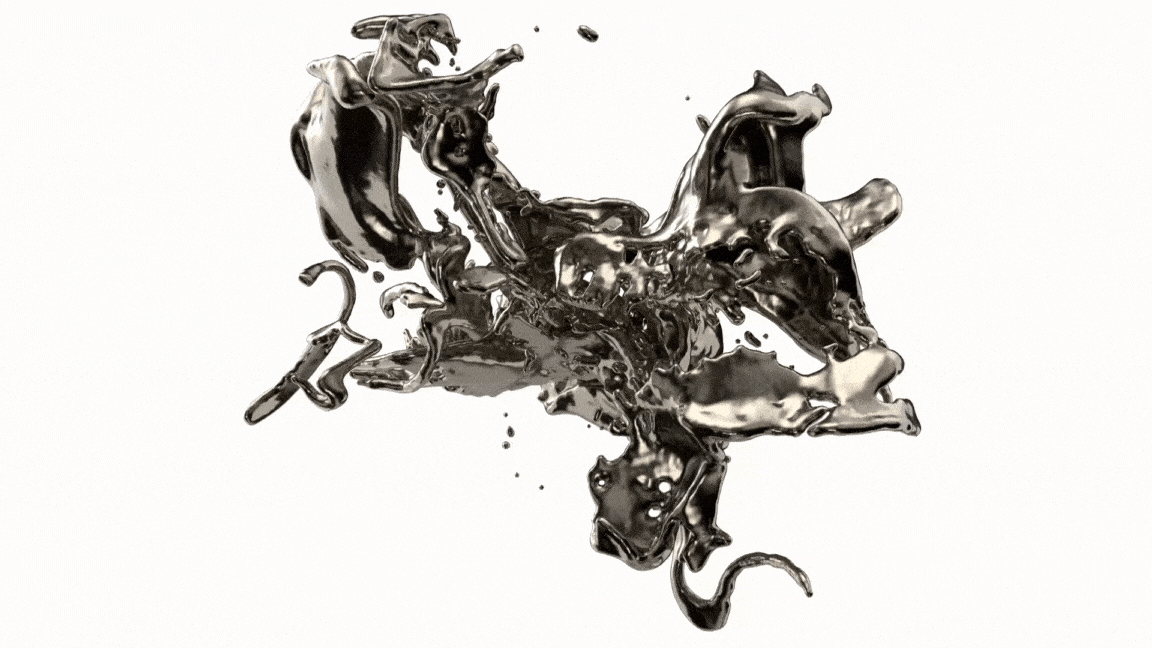 Preparing for your wedding is one of the most exciting experiences you and your partner will share. It is a time to look towards the future, to celebrate your mutual love, and to create a day of memories you will cherish forever. However, planning your wedding involves an unbelievable number of decisions — including choosing your bands or rings. The sheer variety of options on the market can be overwhelming, particularly for jewelry novices. While many wedding bands and rings are crafted from silver and gold, platinum remains a popular choice for couples worldwide. It is a wonderful metal for any wedding band, whether you want a subtle design or something more ornate. But what is platinum made of, and why is it so valuable? In this guide to platinum wedding bands, we will explore everything you need to know about this rare metal. We will cover how it is made, where it comes from, what makes it a good choice for wedding bands or rings, and luxurious examples of platinum wedding bands available at Madani.
How is platinum made and where does it come from?
As with any type of metal used in a wedding band, there is much more to platinum metal than meets the eye. Platinum is a silver-white, precious metal and one of the most rare elements. According to Statista, total global reserves of metals in the platinum group are believed to be around 70,000 metric tons. As a result of its scarcity, just a few hundred tons of platinum are sourced each year. The majority of the world's platinum comes from South Africa, where around 90% of the platinum in the Earth's crust is located (according to the same Statista research).
Humans are believed to have used platinum for centuries, with evidence dating back to around 1200 BCE.Pure platinum may be found naturally in granular or nugget form. However, platinum is typically discovered alloyed with copper, gold, and iron, often as a result of ore mining. Platinum can be produced by refining nickel, copper, and other metals recovered from ore mining. Cutting-edge machines crush ore into smaller chunks, which are then mixed with chemicals and water. During a separation process, platinum particles are removed from the mix and turned into a powder. This powder is exposed to high temperatures to eliminate impurities, and further processing removes any other base metals that remain in the powder. Finally, the platinum is dissolved, filtered, then heated to create pure platinum.
What is the composition of platinum?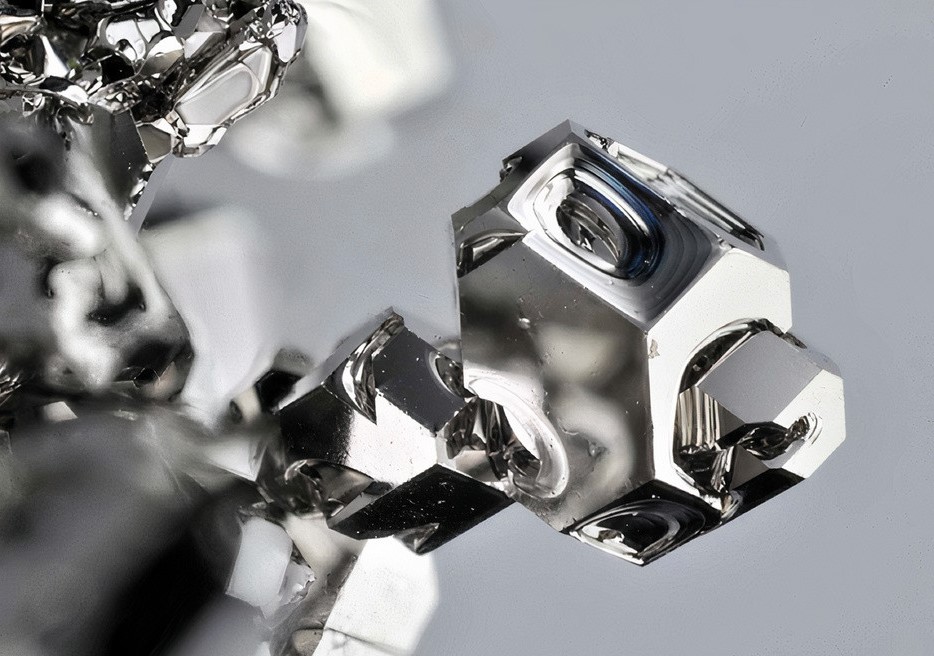 When you choose platinum wedding bands, you may give little thought to their composition. But it can be helpful to understand what makes up platinum metal if you plan to wear a platinum wedding ring for decades to come. According to Britannica, natural platinum is composed of the following isotopes:
• Platinum-190
• Platinum-192
• Platinum-194
• Platinum-195
• Platinum-196
• Platinum-198
Platinum-194 and platinum-195 make up the majority of natural platinum, accounting for 32.86% and 33.78%, respectively.
Platinum uses, density, and pricing
Platinum is a very dense, heavy metal. That is why it is widely used in the creation of: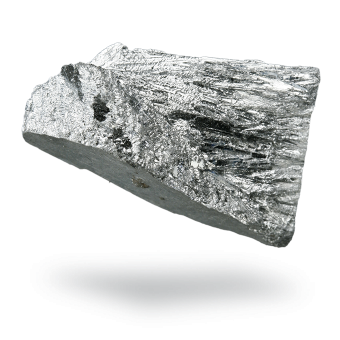 • Dentistry tools
• Lab equipment
• Car exhausts
• Electrodes
• Optical fibers
• Spark plugs
• Magnets
These are just a few examples of platinum's application across diverse industries. Due to its density and weight, platinum wedding bands will always feel heavier on your finger than gold or other types of metal. That is the case no matter the size or width of the platinum band or ring.
Another thing you may notice when searching for platinum wedding rings or bands online is the cost. Platinum jewelry carries a higher price tag than other metals, and is almost the same price as 18K gold. However, platinum's expense is largely due to its rarity. It is much more difficult to find platinum than gold, for example, and that exclusivity incurs a significant price. Another factor that contributes to the cost of platinum metal is the density. Precious metals are priced based on their weight, and as platinum is incredibly dense (more so than gold), it is one of the most expensive types of jewelry on the market.
Why is platinum metal a great choice for wedding bands?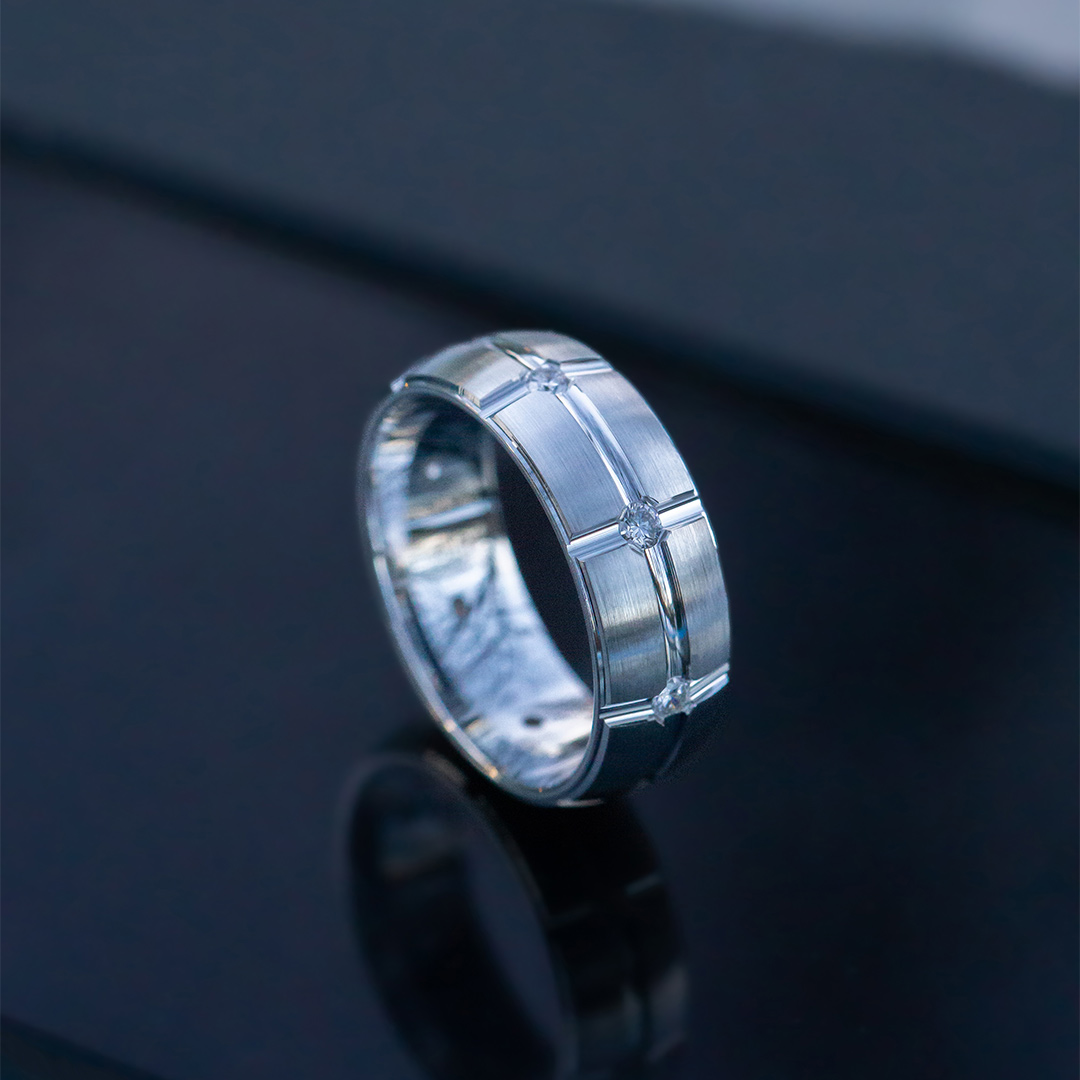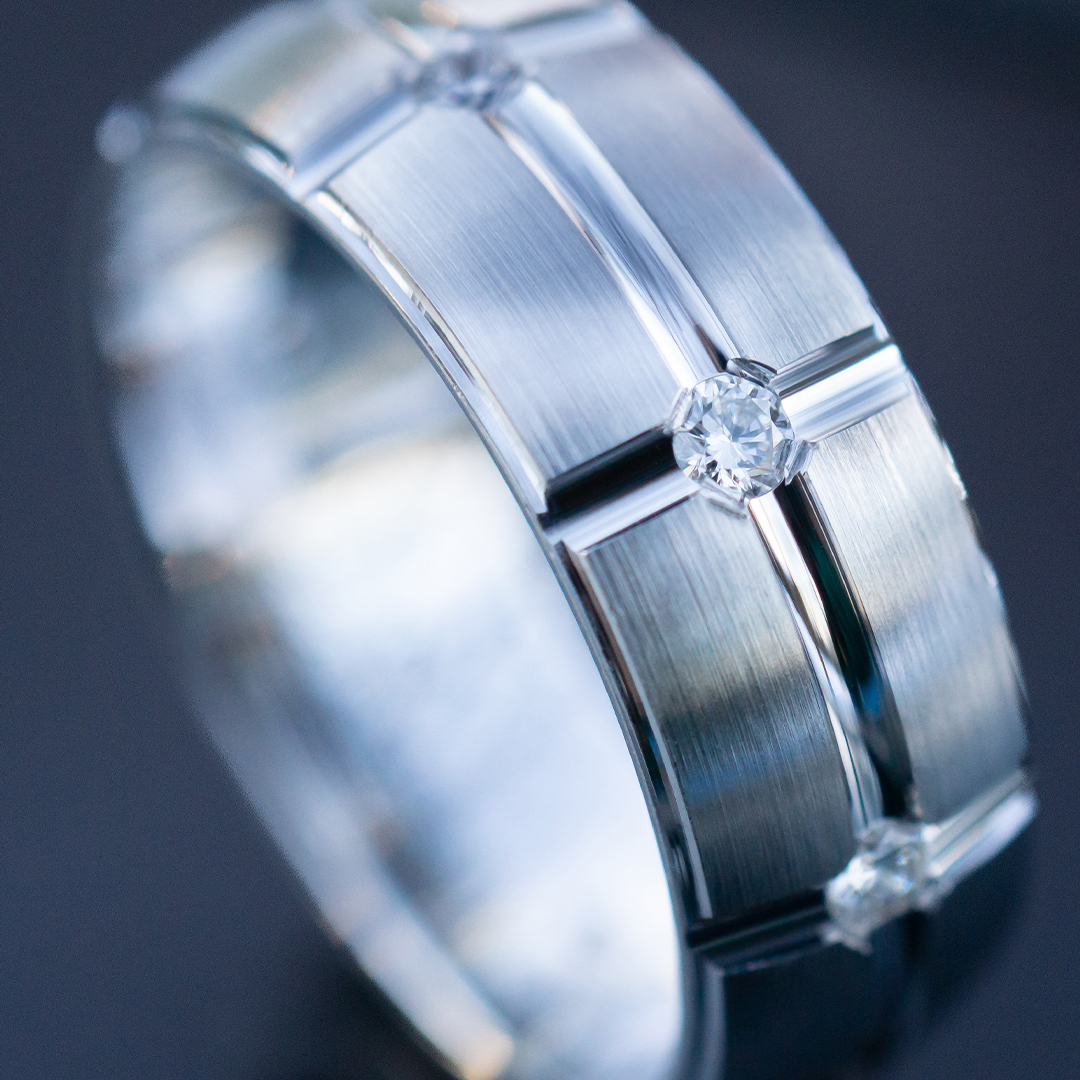 Jewelry is one of the most popular uses for platinum. Here are a few reasons why platinum metal is such a fantastic choice for wedding bands.
Platinum is durable and resistant to damage
Platinum metal is impressively durable and resistant to corrosion, even when exposed to high temperatures. Of all metals, it is one of the toughest and least reactive, which is why it remains a popular choice for many types of equipment and components. Platinum's hardness and resistance ensure that it is less likely to become damaged with daily wear. That is a vital factor to consider when searching for the best jewelry for your upcoming nuptials. After all, you want complete peace of mind that your wedding bands will stand the test of time and remain in exquisite condition for as long as possible. It is crucial that you take the best care of your wedding band or ring to maintain its quality, of course, but platinum is a hardier metal than many people realize. However, even platinum is susceptible to scuffs and scratches, so remove it whenever you plan to handle anything sharp or likely to catch the band's surface. Platinum will not break, but it can bend when placed under enough stress.
Platinum retains its color without maintenance
Worrying about how much you will need to spend to have your band or ring treated to maintain its color in the future? You don't need to. Platinum metal is organically white, and will stay that way. That makes platinum wedding bands different from others. For example, white gold will eventually begin to lose its color and require maintenance to retain its luxuriously gleaming aesthetic. White gold is plated with rhodium to appear completely white, and will be replated numerous times. However, platinum will not fade. It will stay a bright, eye-catching white that is perfect for your wedding day and long after.
Your diamonds will stay secure in platinum wedding rings
If you and your partner are looking for diamond wedding rings or bands, you may be concerned about the diamonds' safety. How secure will they be on the ring? What if there is a risk of the diamonds falling out? That is not an issue with platinum diamond wedding bands. The prongs used to secure diamonds on a platinum band or ring are far tougher than on other types of metal. As a result, you can enjoy wearing your beautiful platinum diamond wedding band or ring without the fear of the precious gems falling out.
Sizing is flexible
Platinum can usually be sized a half size or size larger or smaller if necessary. But only if your chosen band does not include any diamonds or an intricate design, which may be damaged when sizing down. This flexibility is ideal for maximizing your wedding band or ring's comfort. You are more likely to find the perfect fit for your ring finger than with metals which are harder to size.
Examples of platinum wedding bands
We have an extensive selection of beautiful platinum wedding bands for you to choose from. Below, we will present you with three stunning wedding bands crafted from platinum to inspire you.
Diamond wedding bands are elegant, stylish, and luxurious. And this ring is a fantastic example for the modern groom. It features four round diamonds in a secure prong setting and understated square design. The textured brushed finish and beveled edges add extra definition. You can add 8 more diamonds for 12 in total, and choose from three weights for a custom feel.
This men's platinum wedding ring is timelessly beautiful with an ornately textured style. The hand brush detailing is one of the most outstanding features, and provides the ring with an intricate aesthetic. Polished milgrain edges complete the look. Available in three weights and widths, with optimal engravings allowing you to personalize your ring with a unique message.
A bold, powerful platinum wedding band for men and women. This band boasts incredible detailing throughout, which ensures a consistent texture, with grooved side walls. It also gleams and catches the light beautifully, and is sure to make an impact. Available in one weight (heavy) only, but with three width options and engraving available for personalization.
Conclusion
Platinum wedding bands are a fantastic choice for any couple. Not only are they dense, durable, and resistant to damage, platinum bands also retain their stunning color better than other metals. They carry higher price tags, certainly, but do offer remarkable value for money. We hope this guide helps you find the ideal platinum wedding bands for your big day. Explore our collections for more platinum bands and rings from Madani.