Best Marriage Proposal Ideas: Romantic, Creative & Memorable
12-07-2019
Wendy K. (Professional Fashion Writer)
Wendy is a published freelance writer and editor with extensive experience in beauty, fashion, and travel.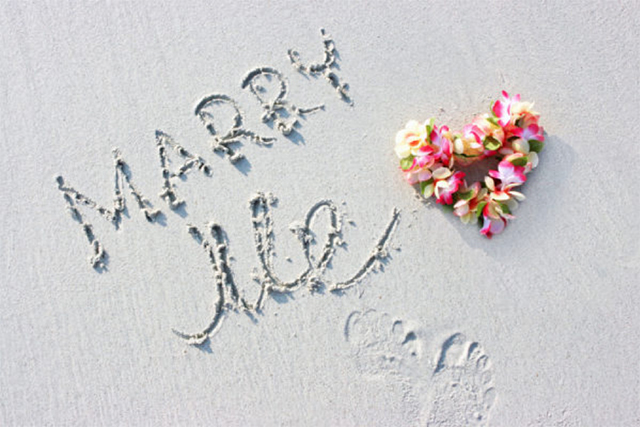 You've found the one and your ready to take your relationship to the next level – so what's next? Planning a proposal that will blow him or her away is a great way to start, and we've got some fabulous ideas to help you swoon the one you love with a romantic, creative, and memorable marriage proposal that all but guarantees a 'Yes'!
The way you propose should reflect both of your personalities, and what works for some couples may not work for others. If you prefer quiet nights at home, a simple and intimate proposal may be the best option, but if you both love being in the spotlight, there's no reason not to go 'all-out' with hearts, flowers, and a 50-piece orchestra.
You should think of your marriage proposal as the prologue to your love story that you will tell for years to come. So why not tell a story that will inspire your children, your grandchildren, and future generations – and pop the question in style!
From traditional wedding proposals to modern marriage proposal ideas, we've sourced them all, and if you have found the person you want to spend the rest of your life with, and have already designed the perfect engagement ring, all you need to do now is ask those four little words 'Will You Marry Me' and here's how…
Best Romantic Marriage Proposals
​The Vacation Proposal
Proposing on vacation is one of the best ways to surprise a loved one, and it's so romantic! You could whisk your loved one off for a romantic city break, a beach vacation, or a camping weekend, and pop the question when they are least expecting it.
The Family Dinner Proposal
If the family is everything to you and your loved one, why not arrange a family dinner and propose along with dessert. It's a great excuse to get everyone together, and your beloved will love sharing your special moment with those dearest.
The Picnic Proposal
Just imagine sitting in your favourite picnic spot on a warm summers day, glass of champagne in hand, a basket full of your favourite goodies at your feet, and BAM! The man (or woman) of your dreams proposes – it's like something out of a romantic novel!
The Favourite Place Proposal
Pop the question at a place you both love to make it truly memorable. It could be at the top of a mountain, in your favourite park, at a museum, in a restaurant, down by the river, at a sports event, or even at a musical concert featuring your favourite band. If you choose the later, try to get the band involved and propose on stage!
The Valentine's Day Proposal
While not exactly original, Valentine's Day proposals are still considered the most romantic proposals of all, and when combined with red roses, a dazzling diamond ring, and a heartfelt message, you cannot fail to impress.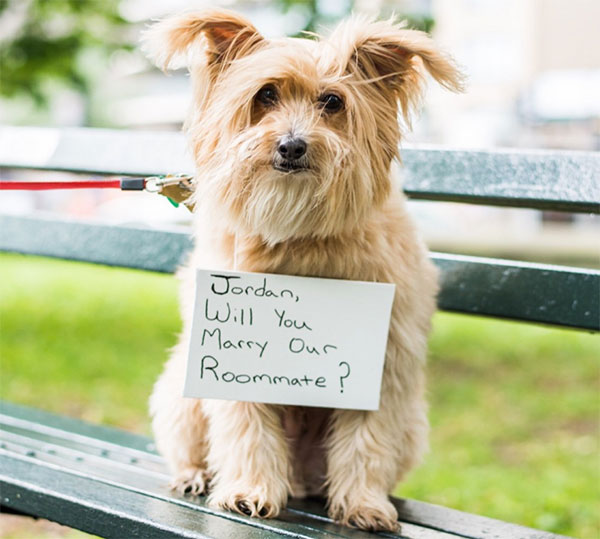 Image: thedogist.com
Best Creative Marriage Proposals
The Pet Proposal
The ultimate wedding proposal for pet lovers needs a helping hand from your four-legged friends. Enlist your cat, your dog, or your pot-bellied pig, and ask that all-important question with a note around your pet's neck, or perhaps a ring box attached to their collar. Who could say no to that face!
The Flash Mob Proposal
Go big or go home is the motto here, and if you want to amaze your significant other, you need to choreograph your flash mob proposal perfectly. You can do it during their morning commute, at the office (with permission from the boss!), at a football match, or even during a Sunday morning stroll in the park. Shock factor guaranteed!
The Photoshoot Proposal
So, you've been together for a couple of years, why not celebrate with a cute couples photoshoot in the woods, on the beach, or in your favourite city? The photos will make great gifts for family and friends, and you'll have a photographer on hand to capture the special moment when you get down on one knee and surprise your loved one with those four little words.
The Custom Jigsaw Puzzle Proposal
If your better half loves spending rainy afternoons reading, crafting, and puzzling, have a custom jigsaw made documenting your love story. The final piece of the puzzle should ask the question 'Will You Marry Me' and if you've done it right, the answer should be yes!
The Scavenger Hunt Proposal
You have to be careful not to arouse suspicion with this type of proposal, but when done right, it can be amazing. Set up a scavenger hunt that takes your partner on a tour of the most memorable spots you enjoy together. Leave a note at each spot, guiding them to the next, and if necessary, get friends and family involved. The final clue will lead to you – so don't forget the ring!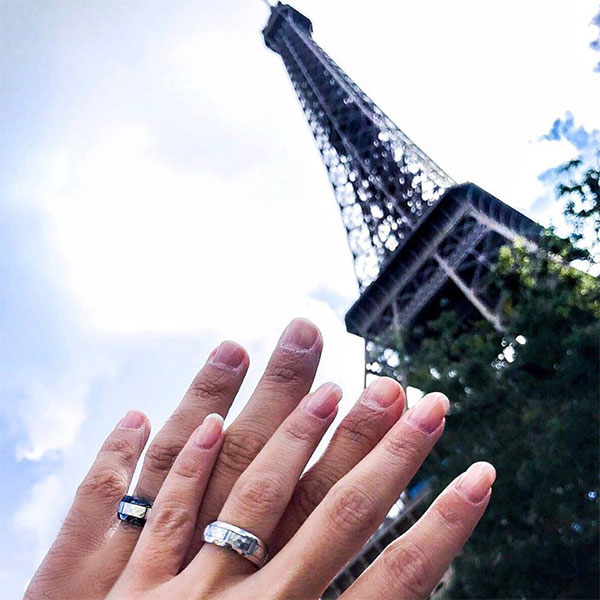 Image: madanirings.com
Memorable Marriage Proposals
Propose with a Poem or Love Song
You might need a little help with this one, but if you want to make your wedding proposal memorable, you could do so by penning a poem or even a love song about your journey as a couple and your plans as life partners.
Propose on Christmas or New Years
Christmas is a magical time of the year, and if you are looking to create the perfect backdrop for your marriage proposal, a winter wonderland scene could be it. Holiday proposals are always memorable, and every time your beloved hears a Christmas carol, they'll be reminded of the special moment you asked them to be yours.
Propose on a Boat, Helicopter or Hot Air Balloon
Take your wedding proposal to the next level by chartering a sailing boat, a helicopter, or even a Hot Air Balloon. Location is everything when it comes to memorable marriage proposals, so sail into the bluest of seas, fly over the Grand Canyon, or take a hot air balloon over the Niagara Falls.
Propose during a Bucket List Adventure
Planning to hike the Inca Trail, climb Mount Kilimanjaro, or sleep under the Northern Lights with the one you love? Then why not propose at the same time! Trips like these are truly memorable, and what could be more romantic than asking a loved one to marry you in place that you have both always dreamed of visiting!
Propose with the Kids
If you already have kids together, or children from previous relationships, bring them in on your big surprise and let them play an integral role in your marriage proposal. They could help you pick/design the ring or even paint posters such as 'Mommy will you marry Daddy'. It's one of the easiest ways to create memories for children and adults alike, and it will make your marriage proposal very special indeed.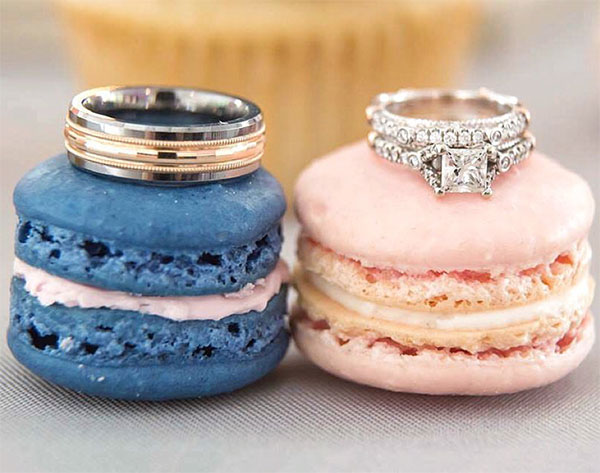 Image: madanirings.com
So, you proposed, she/he said yes, now what? It's time to start shopping for wedding rings! There are so many wedding rings available today that it is easy to find a ring that will complement your personality, personal taste, and unique sense of style.
So, go on, put a ring on it, and enjoy every moment of this new chapter in your life!
Want to keep reading? See our latest blog posts below...