Justin Bieber & Hailey Baldwin's Wedding: The Celebrity Wedding of the Year
17-10-2019
Wendy K. (Professional Fashion Writer)
Wendy is a published freelance writer and editor with extensive experience in beauty, fashion, and travel.
It has been another bumper year for celebrity weddings what with Idris Elba and Sabrina Dhowre, Sophie Turner and Joe Jonas, and Ellie Goulding and Caspar Jopling, but it is the official wedding of Justin Bieber and Hailey Baldwin that has grabbed the title 'Celebrity Wedding of the Year' and surprisingly, for all the right reasons!
Instagram @justinbieber
Young and in love, the Canadian pop star and his American model girlfriend first tied the knot in autumn 2018, in a private civil ceremony at a New York courthouse. While the media speculated that the couple had married on 13th September, they only confirmed their union two months later when Bieber posted a picture on his Instagram page with the title, "My wife is awesome" and Baldwin changed her social media domain to @haileybieber. The rest, as they say, is history.
Rumours of an official wedding ceremony circulated for months, with some media outlets even suggesting that save-the-date cards had been sent out, but the couple managed to keep their plans under wraps until they finally exchanged vows on 30th September 2019 in front of 154 guests in Bluffton, South Carolina. Here's everything you need to know about the Bieber-Baldwin Wedding.
The Venue
Somerset Chapel - Montage Hotels - MONTAGE HOTELS - PALMETTO BLUFF
Justin and Hailey tied the knot at the Somerset Chapel at the Montage Palmetto Bluff Hotel. Described by the hotel as 'grand' the chapel features magnificent arched windows that "provide spectacular lighting from sunrise to sunset to create a magical setting" and can host up to 185 guests. According to E! News, the couple fell in love with the venue and its idyllic location.
After their wedding ceremony in the chapel, the wedding party moved to the Wilson Ballroom for a night of celebrations.
The Reception
While details of the wedding reception are still somewhat vague, it is reported that wedding guests enjoyed a post-ceremony cocktail hour before seating for a sumptuous plated dinner. The celebrity duo toasted their marriage with custom bottles of Moet & Chandon Champagne, embellished with "The Biebers" and their wedding date in dazzling Swarovski crystals.
Canadian R&B singer Daniel Caesar (reportedly the couple's favourite artist), performed at the reception, and there was a photobooth for guests to strike-a-pose. Many of these black and white photos have since made their way to Instagram, with the couple themselves releasing images of their special day.
The Guestlist
Of the 154 guests that attended the Justin Bieber and Hailey Baldwin Wedding, there were more than a few celebrity names. Kardashian's Kris, Kendal, and Kylie attended, as did many of Hailey's model friends including Bella and Gigi Hadid. Justin's manager Scooter Braun was there, along with actress Camila Morrone (girlfriend of Leonardo DiCaprio), supermodel Joan Smalls, and according to TMZ, a whole host of celebrities including Usher, Katy Perry, Ed Sheeran, Jaden Smith, and many of the Baldwin clan.
The Dress(es) and Tuxedo
In true Bieber form, Justin turned to his 119 million Instagram followers to help him pick out a tuxedo for his wedding day. With pale pink top-hat ensembles and banana-covered suits, his choices were somewhat avant-garde, but he finally decided on a classic black tux with a white shirt and bow tie, much to the relief, we are sure, to his blushing bride.
As one would expect, Hailey had not one but three dresses for her wedding. For the wedding rehearsal dinner, she opted for a corseted mini dress by Vivian Westwood, and for the ceremony, she wore a classic off-the-shoulder gown with an embellished bodice and tulle veil. The designer of which is still unclear.
For the evening reception, Hailey slipped into a white halter-neck dress, which from the wedding photos she released, looks very similar to the Stella McCartney creation worn by Meghan Markle the Duchess of Sussex, during her reception. A sleek bun and natural makeup completed her flawless look.
The Jewellery
Bieber and Baldwin decided to keep their wedding jewelry simple, well, simple as far as celebrities go! The bride wore a dazzling pair of 5-carat Tiffany diamond studs estimated at around $125,000, while the groom opted for a $50,000 Audemars Piguet watch and a set of diamond-encrusted grills. Add Hailey's $500,000 diamond engagement ring to the mix, and there was plenty of bling on show, but it was subtle, beautiful, and not what you would expect from such a young couple. Except for the grills, maybe?
The Wedding Rings
Instagram @justinbieber
When it comes to Justin & Hailey Bieber's Wedding Rings, they surprised everyone. They both opted for classic Tiffany wedding bands, with Hailey going for two diamond-embellished Soleste V-Rings to sit either side of her large oval engagement ring, and Justin opting for a simple 18 karat gold band. The rings are thought to have cost just $5,200 in total, which proves that you do not need to have a celebrity budget when shopping for wedding rings!
Classic wedding bands are definitely in favour this year, although, like the Biebers, many couples are opting for mismatched rings with diamonds. That's not to say you shouldn't wear matching wedding bands, but there's nothing wrong with celebrating your unique sense of style, especially when it comes to choosing a ring that you will wear for the rest of your life, so why not explore all options available.
Celebrity Style Wedding Bands for 2020
If you feel inspired by the Celebrity Wedding of Year, you'll find a fabulous selection of classic wedding rings and diamond-encrusted wedding bands at MADANI Rings. Priced to suit every wedding budget, the gold rings, tungsten rings, cobalt rings, and ceramic rings in this contemporary collection push the boundaries of jewelry design, while remaining wearable with every outfit.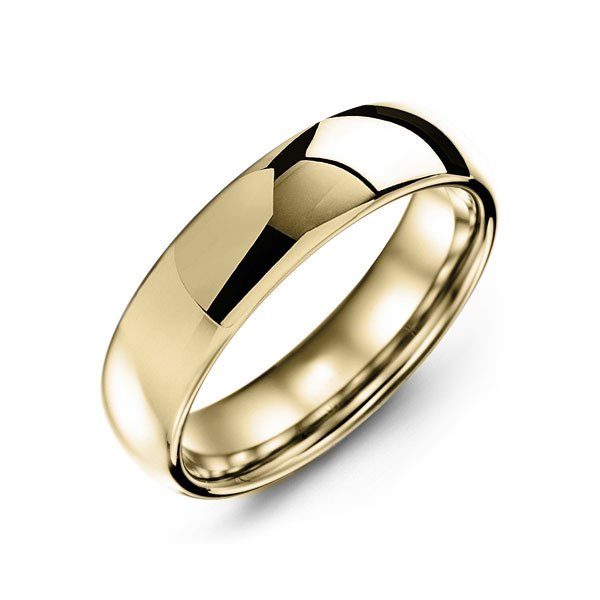 Similar in design to Bieber's Tiffany wedding band, the MADANI Classic Gold Wedding Ring combines modern materials with a classic design. It has a lustrous shine that demands attention, yet it is minimalist and designed to complement everything from a business suit to sportswear. A timeless classic redesigned for modern grooms.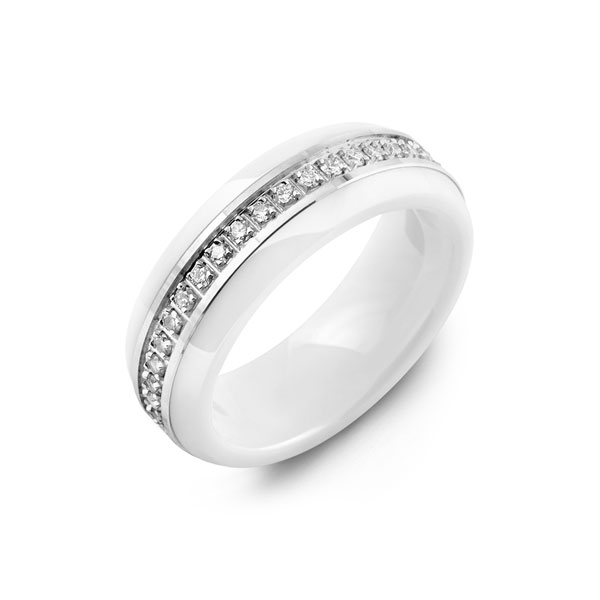 Modern brides looking for a little sparkle will appreciate the true beauty of MADANI Luna White Ceramic and Diamond Wedding Ring. Much like Baldwin's diamond-embellished wedding bands, it sparkles like ice, and it coordinates beautifully with statement engagement rings.
It has been an interesting year in the world of wedding jewelry, and we've seen everything from bold statement jewels to minimalistic masterpieces. While most of us do not have a celebrity budget, it seems that those who do, do not need to spend a fortune on wedding rings that they love.
We wish Justin & Hailey Bieber a long and happy life together; their wedding rings are just the start of their story, and we cannot wait to see what the next chapter brings.
Want to keep reading? See our latest blog posts below...