Top Tips On Choosing Your Maid Of Honor
16-02-2023
Written by Wendy K.
Wendy is a published freelance writer and editor with extensive experience in beauty, fashion, and travel.
He popped the question. You said I do, and you are now ready to start planning the most important day of your life. But first things first. You need to choose your maid of honor, and if you have more than one close friend, you may find this your biggest challenge.
Many brides find choosing their maid of honor more stressful than choosing their wedding dress, wedding venue, or wedding rings (although with Madani's Gears of Love Collection, finding the perfect wedding band is easy), quite simply because there are emotions involved.
If you have a group of two, three, or four incredibly close friends or sisters lining up for the role, choosing just one as your 'leading lady' could leave the others feeling left out, and this is not the time for falling out with loved ones.
We want to make choosing your MOH a simple and stress-free decision. To help you do so, we've compiled our top tips on choosing your maid of honor with a list of do's and don'ts to guide you through the process. So, grab your wedding planner and list of candidates, and let's get down to choosing the perfect maid of honor.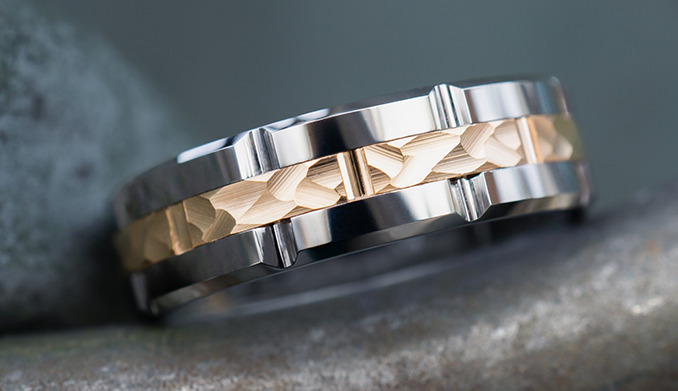 Image: Madani Rings. If only choosing your Maid of Honor was as easy as choosing your wedding ring!
Choosing Your Maid of Honor: Do's & Don'ts
If you have a handful of possible candidates for your Maid of Honor role, our Do's and Don'ts of picking a MOH will help you narrow down your list and find the perfect person to stand by your side on your big day.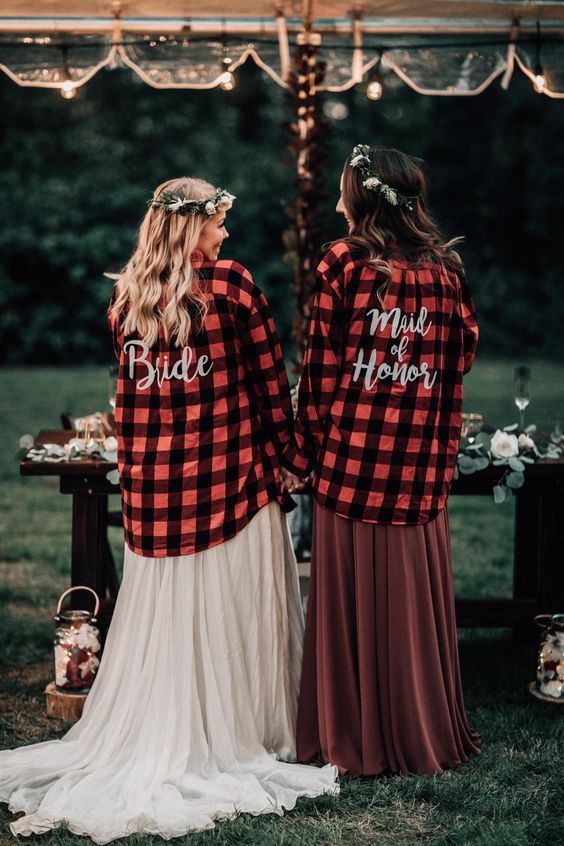 Do: Choose Your Sister If You Only Have One
If you only have one sister and have a good relationship, she should be the obvious choice for your maid of honor role. She'll likely know you better than anyone, understand your vision for your big day, and be happy to step up to the responsibilities involved. Choosing a sister as your maid of honor will also help you avoid the difficult task of choosing between your friends, so it's a win-win solution for everyone.
Do: Choose Your Current BFF (Even If You Have Older Friends Waiting For The Role)
Your current BFF might not be your oldest friend from kindergarten, but if she fits the MOH bill, she should be your number #1 choice. It is not uncommon for us to make new friends later in life, and while we'll always love our old ones, we shouldn't feel pressured into choosing one of them if we have a stronger connection with a new Bestie.
Do: Choose The Person You Know Will Help You Most
You may be surprised at how much you rely on your maid of honor in the lead-up to your wedding, so pick the person you know will help you most. Is she a good party planner? Will she be available for dress fittings, cake tastings, and rehearsal events? Your MOH will be your go-to when things get stressful (and they will!), so choose someone you know will always be by your side.
Do: Choose a MOH Who Understands Their Responsibilities
Being a Maid of Honor comes with a long list of responsibilities, so make sure you choose someone who can step up to the role. When comparing candidates, list their strengths and weaknesses, think about their organizational skills, and consider their time-keeping habits! You may love her, but if she's unreliable due to her busy lifestyle, she might not be the best person for the job.
Do: Choose Someone Who Can Afford The Financial Obligations That Come With The Role
Being a maid of honor comes at a price, with the average MOH expected to spend around $1,500 on her friend's wedding day. In addition to paying for their dress, hair and makeup, maids of honor typically contribute towards bridal showers, bachelorette parties (including hotels and travel), and gifts, so it might not be a job for everyone. It is essential to discuss these costs upfront with any MOH candidates and only choose someone who can comfortably meet their financial obligations.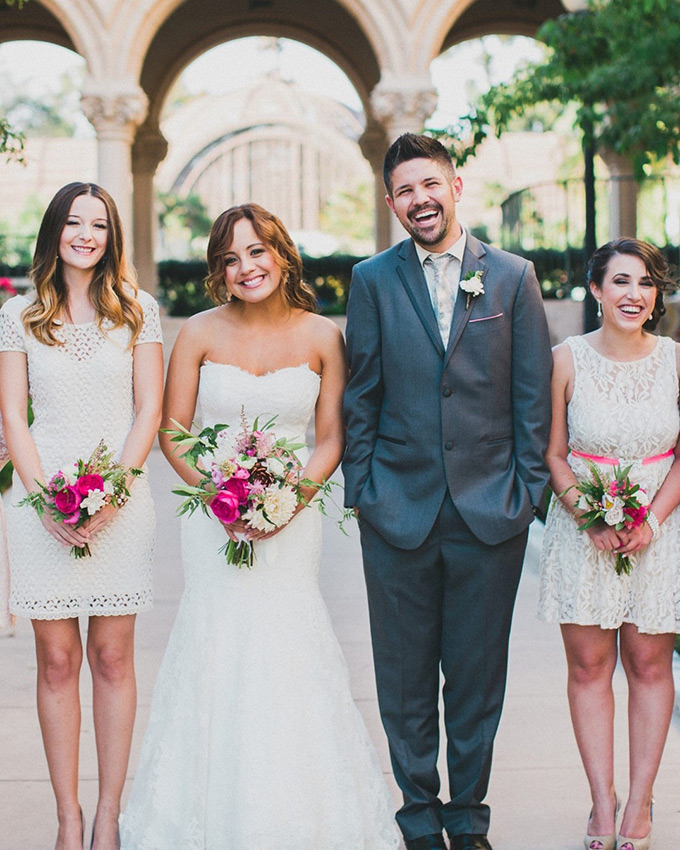 Now you know what you should be looking out for, here are things you should avoid when choosing your maid of honor:
Don't: Feel Pressured To Choosing A Maid Of Honor To Keep Other Family Members Happy
Brides often feel pressured into choosing a sister, cousin, or friend to become their maid of honor, only to keep other people happy. While this is understandable, your wedding day is one of the only days in your life when you are entitled to be a little selfish, so why not take full advantage? Choose a MOH that makes you happy, and don't be swayed by opinionated family members or friends.
Don't: Be Confined To Gender or Tradition = Your Maid of Honor Can Easily Be A Man Of Honor!
Of course, your maid of honor doesn't need to be a maid! It could be that special man in your life who you love almost as much as your husband-to-be. Many of us have male best friends and brothers who we adore, and if you feel that they would be the perfect person to support you on your big day, don't be afraid to break away from tradition. More and more brides are choosing a Man of Honor than ever before, and while we cannot guarantee they'll be any less maintenance than a Maid of Honor, we promise they'll be a lot of fun!
Don't: Be Afraid To Have More Than One Maid of Honor
Another modern wedding trend is for brides to have more than one maid of honor, so if you cannot choose between your two sisters or besties, why not choose them both? They will be able to share responsibilities, duties, and the costs involved in supporting you on your big day, and you will have two wingmen (or women) at your side to help with your long to-do list and final wedding preparations. Having more than one maid of honor is particularly beneficial for brides hosting a large or destination wedding, and it is a great way to keep everyone happy!
Don't: Select A Maid of Honor Who Doesn't Have Time to Fulfil Their Role
We all have that one friend who never seems to have enough hours in the day! If yours is your Bestie, be aware that she might not be the best choice as your maid of honor. When choosing this member for your bridal party, it is essential that you choose someone who can fulfil the role. You need someone trustworthy, reliable, and able to commit to the many appointments, fittings, and celebrations that will come up between now and your wedding day. If she's been late one too many times before, you can be sure that she'll be late again, so spare your friendship (and your nerves) by making her a bridesmaid instead.
Don't: Have A Maid of Honor If You Don't Want One
Of course, if you really cannot bear to single out a single person from your long list of devoted sisters, family members, and friends, why not keep things simple and have no maid of honor at all? Your wedding day will run just as smoothly with a team of supportive bridesmaids as it would with a maid of honor, and you'll have a larger group of attendants to share the responsibilities involved.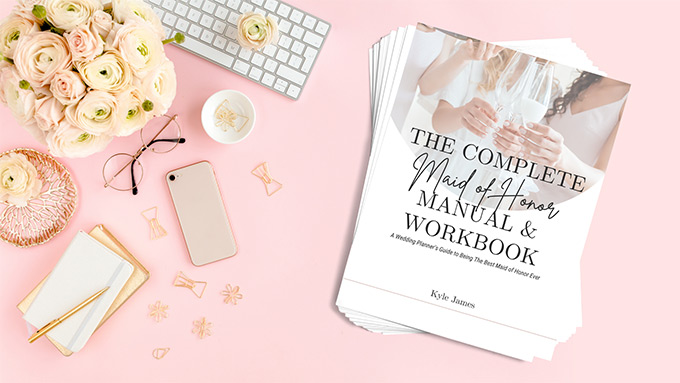 Image: The Unveiled Bride
Talking of responsibilities, here are some of the things your maid of honor should be taking care of when planning your big day:
Maid of Honor Responsibilities Before The Wedding
There's more to being a maid of honor than you might think, so it is important to make a checklist and let your MOH know what you expect from her in the months and weeks leading up to your wedding. Duties could include:
• Planning your bridal shower.
• Coordinating your bachelorette party.
• Dress shopping (yours and theirs).
• Helping to choose venues, invitations, entertainment, flowers.
• Joining you for cake tasting if necessary.
• Arranging dress fittings for your bridesmaids and flower girls.
• Helping with table seating plans.
• Keeping an eye on the wedding budget (vital if you are prone to overspending).
• Being the main point of contact for the bridal party and wedding guests.
• Being available when you need them – always!
Maid of Honor Responsibilities On Your Wedding Day
On your wedding day, your maid of honor will have a whole new set of responsibilities to take care of, including:
• Helping you and your bridesmaid get ready.
• Making sure the flowers arrive on time.
• Speaking to transport providers re-wedding cars.
• Keeping hairdressers and makeup artists on schedule.
• Getting the flower girls dressed.
• Keeping you calm with champagne on tap!
• Getting you to the church (or venue) on time.
• Arranging your dress and veil before you walk down the aisle.
• Holding your bouquet during the ceremony.
• Signing your marriage license as a witness.
• Coordinating the bridal party for wedding photography.
• Helping guests find their seats at the wedding venue.
• Making a speech.
• Giving a toast.
• Partying the night away with you and your new hubby.
The perfect maid of honor will make your wedding day even more memorable, so choose your MOH wisely and make her (or him) part of your happy ever after.
Want to keep reading? See our latest blog posts below...